I hereby cordially invite you to art KARLSRUHE,
where I will be represented with a one-artist-show
by Galerie Schindler.
art KARLSRUHE from 4 – 7 May 2023
Opening on 4 May 2023 from 11 a.m. – 8 p.m.
For more information, please visit:
I hereby cordially invite you to badengehen! Temporary site-specific art in an  outdoor public pool.
This year the artists' group dimension14 invites you to the outdoor pool Kiebitzberge, Fontanestraße 30, in 14523 Kleinmachnow.
Opening on 24 September 2022 at 2 p.m.
Opening speech: Martin Schönfeld, art historian
Performance: acrobat duo monalaura https://monalaura.de
Participating artists: Anke Fountis, Sue Hayward, Beate Lein-Kunz,
Susanne Ruoff, Salah Saouli, Katrin Schmidbauer, Frauke Schmidt-Theilig and Hartmut Sy
Guest artists: Bettina Lüdicke, Pfelder and Patricia Pisani
Opening hours from 24 September – 9 October 2022:
Sat, Sun + Mon, 1-3 October 2-6pm, Sat + Sun, 8/9 October 2-6pm.
Event: DJ Selina: Italo, Disco& 90s House music, Monday 3 October 3pm
More information here: https://dimension14.de
And on Instagram: @kuenstlergruppedimension14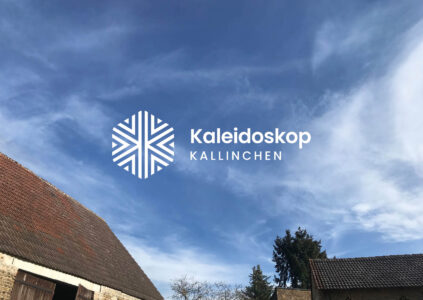 KALEIDOSKOP Ausstellung und Hoffest im neuen Kulturhof in Kallinchen am 2. Juli 2022 ab 20.00 Uhr.
Es findet etwa 30 km südlich von Berlin im Dorf Kallinchen am Motzender See bei Zossen (Teltow-Fläming), ein interdisziplinäres Fest  zur Eröffnung eines neuen Kultur- und Begegnungsortes statt.
Das Kaleidoskop Fest lädt ein, ab 20:00 Uhr bis in die Nacht hinein mit Musik, Klanginstallation, Ausstellung und Akrobatik zu feiern. Die Ausstellung kann noch an den beiden folgenden Wochenenden 9./10. und 16./17. Juli von 10 bis 18 Uhr besucht werden.
Es treten auf: die Akkordeonistin Silke Lange und Posaunist Florian Juncker, der Posaunenchor Bestensee, die Elektronikkünstlerin Paula Schopf und weitere Künstler*innen. Zu erleben ist außerdem eine Soundinstallation von Christina Kubisch, Werke der aus Australien stammenden Künstlerin Sue Hayward, ein partizipatives Projekt des Bildhauers und Installationskünstlers Kai Schiemenz und das Akrobatinnen-Duo Mona & Laura.
Kontakt: Kaleidoskop Kallinchen e.V., Hauptstr. 27, 15806 Zossen/ OT Kallinchen mail info@kaleidoskop-kallinchen.de phone 0176-34893865 web kaleidoskop-kallinchen.de
BILDENDE KUNST –
Ausdrucksformen in den Zwängen der Isolierung und Vereinsamung
Ausstellung im Kunst- und Literaturverein Dill-Lahn
Eröffnung: Sonntag, 29. Mai 2022 um 11 Uhr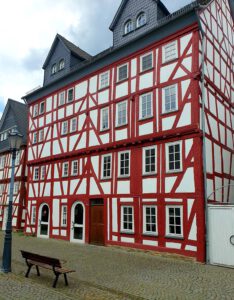 Ausstellungsdauer: 29. Mai bis 19. Juni 2022.
Teilnehmende Künstlerinnen und Künstler sind:
Lucia Dellefant, Sue Hayward, Thomas Heger, Anton Petz, Vitali Safronov,
THITZ, Annika van Vugt, Sibylle Waldhausen, Andreas Weische
Ort: Herborn, Alte Färberei, Mühlbach 5-7
Art Fair
Contemporary Show Room C S R
Quartier 205, Friedrichstrasse 69 Berlin
28 Apr – 14 May 2022
Opening hours: Monday- Saturday 10 am – 8 pm.
Contemporary Show Room CSR startet mit ÜBERSCHAU in der Friedrichstraße | 28.04.-14.05.2022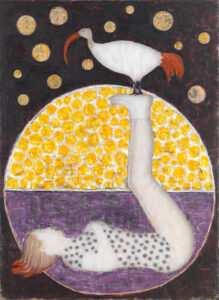 Equinox
Solo Exhibition
Galerie Schindler
24. March – 21. May 2022
Opening:
Thursday, 24. March 2022, 6 pm
Book reading: 14. April , 6:30 pm
"Alles ist Wechselwirkung"
Humboldt, Fontane und die Symbolik der Tiere
Dr Reinhard Heinritz reads from his books
Address
Galerie Schindler, Charlottenstr. 86, 14467 Potsdam
www.galerie-schindler.de
info@galerie-schindler.de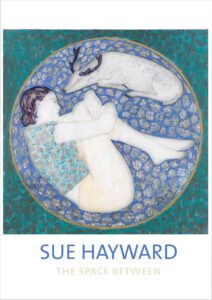 The Space Between 
The catalogue in A4 format comprises 72 pages with an 8-page fold-out cover.
With a German text by art historian – Dr. Birgit Möckel – translated in English.
ISBN 978-3-00-070583-0
Price – EUR 20,-
Exhibition Arnim-Sandig-Prize
26.02 – 18.04.2021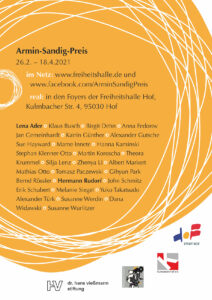 Freiheitshalle Hof
Kulmbacher Str. 4
95030
Web: www.freiheitshalle.de / www.facebook.com/ArminSandigPreis
Virtual tour through the exhibition:
https://my.matterport.com/show/?m=6Af1R5t9q1c

The Space Between
Sue Hayward / 

Malerei und Plastik
Forum-Kunst-Coburg / Kunstverein Coburg e.V.
 14. März – 26. April 2020
Vernissage: Samstag, 14. März 2020 um 16 Uhr
Öffnungszeiten: Dienstags – Freitags: 16 – 19 Uhr
Samstags: 14 – 17 Uhr Sonntags: 10 – 17 Uhr
Park 4 a, 96450 Coburg,
Zufahrt u. Parken über Leopoldstr.
Tel.: 09561 25808, kunstverein-coburg.de
Online-Ausstellung: https://youtu.be/juDLwy8yYFU